The curious case of the resurgence of Khalisthani groups and their ally Evangelical theocrat Pieter Friedrich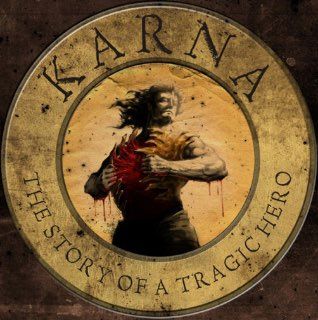 KarnaBro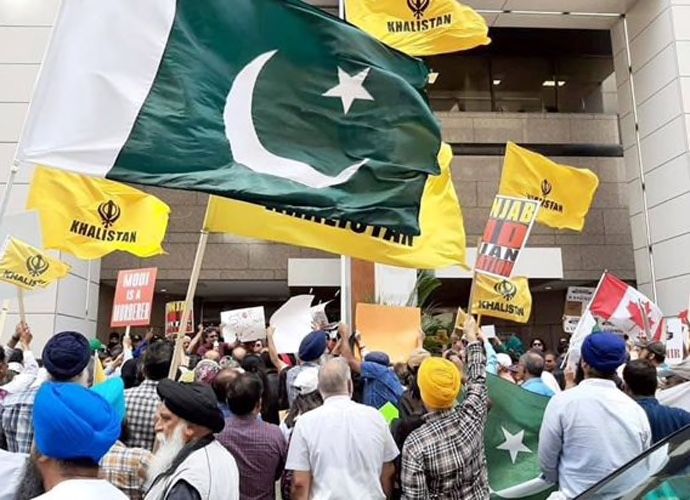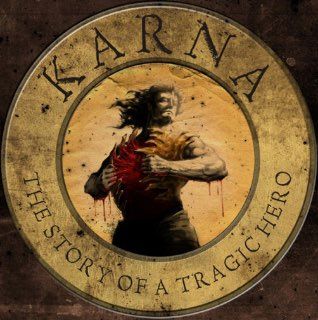 KarnaBro
History of Khalistan movement
To understand the origin of Khalistan movement, we need to revisit the history of Bangladesh (then East Pakistan) and 1971 India - Pakistan war.
On 26th March 1971, then West Pakistan (now Pakistan) launched a genocide in Bangladesh in which Pakistani military and Islamic militias killed between 30,0000 - 3000,000 Bengalis and raped millions. As a result of the conflict, a further eight to ten million people fled the country to seek refuge in India.
Then US President Richard Nixon viewed Pakistan as a Cold War ally and, therefore, refused to condemn its actions. A collection of declassified U.S. government documents, mostly consisting of communications between US officials in Washington, D.C. and in embassies and USIS centers in Dhaka and in India, show that US officials knew about these mass killings at the time and, in fact, used the terms "genocide" and "selective genocide," for example, in the "Blood Telegram."
They also show that President Nixon, advised by Henry Kissinger, decided to downplay this secret internal advice, because he wanted to protect the interests of Pakistan as he was apprehensive of India's friendship with the USSR, and he was seeking a closer relationship with China, which supported Pakistan.
By September 1971, it was inevitable that the Bangladesh Liberation movement was gaining the upper hand and West Pakistan was losing its grip over East Pakistan. On the evening of 3rd December 1971, at about 5:40 pm, the Pakistan Air Force (PAF) launched surprise pre-emptive strikes on eleven airfields in north-western India, including Agra, which was 300 miles (480 km) from the border. This air action marked the official start of the Indo-Pakistani War of 1971; Prime Minister Gandhi ordered the immediate mobilization of troops and launched a full-scale invasion of Pakistan.
There was a decisive Indian victory, with 90,000 Pakistani POWs captured and released with the signing of Simla Agreement. Bangladesh was liberated out of East Pakistan after the violent bloodbath of the Pakistani army.
So why are we talking about 1971 India-Pakistan conflict? It was then the Khalistan movement was kickstarted by Jagjit Singh Chohan. On 13 October 1971, he placed an advertisement in the New York Times proclaiming an Independent Sikh state. Advertisement of Khalistan enabled him to collect millions of dollars from the Sikh diaspora.
In 1971, he went to Nankana Sahib in Pakistan to attempt to set up a Sikh government. Chohan was invited by Pakistani army dictator Yahya Khan and was proclaimed as a Sikh leader. In other words, Pakistan used the Sikh separatist movement as a tactic to seek revenge on India. This small but powerful movement resulted in many violent, tragic consequences in India, including the assassination of then India's PM Indira Gandhi and subsequent anti-Sikh riots.
Since the early 1980s, Sikh militant leader Jarnail Singh Bhindranwale was supported by Pakistan's ISI on his radical separatist stand, plans and operations. Bhindranwale had started the efforts for his demand in 1982, and by mid-1983 had managed to gain support for his plan to divide India. ISI created a Punjab cell in the ISI headquarters to support his movement and help him spread militancy in the Indian Punjab state. The arms and ammunition used by his group were provided by ISI. Terrorist training camps were set up in Karachi and Lahore to train the young Sikhs.
Bhindranwale, the most prominent Khalistan leader, frequently used anti-Hindu rhetoric in his speeches. Noted Sikh journalist, Kushwant Singh, described Bhindranwale as a "hate monger" who routinely used hateful and inflammatory language against Hindus and exhorted every Sikh to "kill 32 Hindus to solve the Hindu-Sikh problem."
In 1982, Bhindranwale and his armed group moved to the Golden Temple complex and made it his headquarters. From inside the complex, Bhindranwale led the Punjab insurgency campaign in Punjab. In June 1984, Operation Blue Star was carried out by the Indian Army to remove Jarnail Singh Bhindranwale and his armed militants from the buildings of the Harmandir Sahib in the Golden Temple Complex. Bhindranwale died and the temple complex was cleared of militants.
Five months after the operation, on 31 October 1984, Indira Gandhi was assassinated in an act of revenge by her two Sikh bodyguards, Satwant Singh, and Beant Singh.
Many Khalistani terrorist groups were established across Canada, the US, and the UK with the help of Pakistan and Sikh diaspora.
Similarly, on July 28, 1984, Ajaib Singh Bagri, a leader in the Khalistani militant group, Babbar Khalsa International (BKI), declared at a public rally in Canada that "I give you my most solemn assurance that until we kill 50,000 Hindus, we will not rest!" The crowd of thousands of pro-Khalistan supporters responded with chants of "Hindu dogs! Death to them!"
BKI, along with International Sikh Youth Federation, were later designated as Specially Designated Global Terrorist (SDGT) organizations by the US Department of State under section 1(b) of Executive Order (E.O.) 13224.
Air India Flight 182 was a flight operating on the Montréal-London-Delhi-Bombay route. On 23 June 1985, the Boeing 747 airplane operating on the route was blown up midair off the coast of Ireland by a bomb. In all, 329 people were killed, among them 280 Canadian nationals and 22 Indian nationals.
The main suspects in the bombing were the members of a Sikh separatist group called the Babbar Khalsa, and other related groups who were at the time agitating for a separate Sikh state of Khalistan in Punjab, India.
The Khalistan movement gradually lost popular support. By the early 1990s, the Sikhs' separatist campaign was crushed in India. However a significant Sikh diaspora in Canada, the UK and the US remain staunch Khalistani group members with the help of Pakistan.
The resurgence of the Khalistani movement
In some ways, The Sikh Diaspora is seen as a torch-bearer of the Khalistan movement, now considered to be highly political and militaristic. Recent reports indicate a rise in pro-Khalistan sentiments among the Sikh Diaspora overseas, which can revive the secessionist movement. Currently, there is a movement for a "Khalistan 2020 referendum" which is reportedly an ISI project.
A US-based organization, Sikhs for Justice, has become the most prominent pro-Khalistan group in the west and reportedly enjoys the support of the ISI. It purportedly peacefully advocates for a 2020 referendum on Khalistan but has openly associated with convicted Khalistan terrorists and those suspected of being involved in large-scale terror plots in India.
The 'defeated rump' of Khalistani terrorist organizations has been widely dispersed across the world and continues to engage in a range of activities, including propaganda, international political mobilization, mobilization of funds, and recruitment. Despite the events of 9/11 and the relatively hostile international environment for such enterprises, these activities continue to thrive. The BKI and the ISYF have now both been placed on the US list of terrorist organizations, but they continue to operate under different identities.
In 2008, India's Intelligence Bureau indicated that Pakistan's Inter-Services Intelligence organization was trying to revive Sikh militancy. An IB dossier claims that most of the funds raised by terror outfits come through self-styled NGOs and charity organizations.
Among them, one of the organizations is OFMI (Organization for Minorities of India) founded in 2006 by Bhajan Singh Bhinder. It is a group led by pro-Khalistani Sikhs whose members are alleged to have been involved in procuring arms for the Khalistan movement.
Interestingly, Bhajan Singh Bhinder was also the subject of an undercover United States Customs Service investigation for trying to purchase C-4 plastic explosives, M-16s, AK-47s, grenade and rocket launchers, and Stinger missiles in support of the Khalistan terrorist movement in India. Bhinder allegedly said the weapons would travel via yacht to Pakistan.
The two individuals who are most frequently quoted as speaking on behalf of OFMI are a Bhajan Singh Bhinder and Pieter Friedrich. Bhinder has also reportedly served as a spokesperson for Sikh Youth of America, a radical organization that glorifies Sikh terrorists and has alleged ties with the International Sikh Youth Federation, a US Department of State designated terrorist organization under E.O. 13224.
Currently, Pieter Friedrich aka Pieter Singh and OFMI can be seen actively protesting any Indian and Hindu events, especially those of US presidential candidate Tulsi Gabbard, who is Hindu (although she has no Indian heritage).
So who is Pieter James Friedrich?
Support of evangelical organizations to Khalistan movement
In his own words, Pieter Friedrich proclaimed -
"I'm a Christian, foremost. but ultimately, I believe in constitutional republican Christian theocracy. I'm heavily involved in pro-life activism as a member of Sacramento Teens for Life. I just organized a youth rally on January 22nd, 2003, the 30th anniversary of Roe v. Wade. 300 Christian teens showed up at the rally, an awesome turn-out. "
Currently, he is the front face of OFMI and writes frequently to controversial Indian media called "The Caravan". "The Caravan" has a long history of fabricating stories and it often publishes unfounded anti-Indian articles. An autonomous Indian media public body accused it as " 'blatant' anti-India presentation" at a global meet.
According to his previous blogs, he tried to get into the US Airforce. However, he was kicked out for some reason (in his own words "Ok, so perhaps "kicked out" isn't the most accurate term. My contract was canceled, against my will, by the Air Force."). He also reportedly finished an "Emergency Medical Technician course".
He traveled in Europe and "South Asia" and currently is engaged in OFMI and co-authoring articles and books along with Bhajan Singh Bhinder.
During his travel in "South Asia", he exclusively began focusing on Khalistani and anti-Hindu movements. It's unclear if he visited India or Pakistan even though his focus is exclusively on Hindu and Indian affairs. It's also unclear if he was part of evangelical overseas NGO's.
Starting from 2015, he consistently speaks at churches discussing "Hindu" danger and prominently introduces christian priests and pastors to Sikh community in his YouTube videos like the ones below...
"Why is a California Church Praying for a Sikh Hunger-Striker in India?"
Fr. Joshua Lickter: "[Surat Singh] starves himself because he himself is starving for justice"
Christian Church Prays for Punjab : "Things are pretty heated up in the state of Punjab right now"
Stand up for the Persecuted in India - Fr. Joshua Lickter
Interestingly, he consistently promotes Fr. Joshua Lickter, a Christian priest as an effort to collaborate across Sikhism and Christianity. According to his Linkedin job description he says:
"I have over ten years of ministry experience in various areas, though mostly it seems I have been called to reach people on the "fringe" who would not normally go to church. I would like to continue utilizing those gifts by planting churches and ministries interested in reaching folks who normally avoid church."
Pieter Friedrich also maintains an organization called "Singh of Judah". Interestingly in its official Facebook page cover displays the quote, " And the angel said unto them, Fear not: for, behold, I bring you good tidings of great joy, which shall be to all people. - Luke 2:10," and the page prominently features similar Christian priests (even though it is portrayed as Sikh organization).
The strange alliance of Evangelical Christians and Khalistan Sikhs
One can wonder what could be the reason for this strange alliance between Evangelical Christians and Pro-Khalisthani Sikhs starting from 2014? What could be the reason for this extreme rhetoric and propaganda against India's PM Narendra Modi and Tulsi Gabbard?
Two words - "religious conversions".
Very few understand the vast network of Christian missionaries abroad, especially in India, with almost unlimited funding from Christians all around the world. Christian missionaries focused on religious conversions usually have little success with Islamic countries and authoritarian countries like China and Russia. India is a democracy with complex diversity and a huge population, which is a perfect environment for religious conversions.
Astonishingly India has around 3.2 million registered NGOs (Non-Governmental Organisations) more than double the number of schools. There are reportedly millions more unregistered NGOs. Religious bodies are frequently registered as NGOs. "The first-ever exercise by the CBI to map registered NGOs has disclosed that India has at least 31 lakh NGOs — more than double the number of schools in the country, 250 times the number of government hospitals, one NGO for 400 people as against one policeman for 709 people."
Interestingly, the majority of these mammoth number of NGOs are Christian missionaries. The main motive of these Christian missionaries is to convert as many Hindus to Christianity as possible. Often the coerced tactics they use are outright horrendous and appalling and include loans to poor people, conversions in ambulances and death beds, and outright threatening. The main target demographic is people who were historically oppressed. Sikhs, who still feel the pain of the 1984 Anti-Sikh riots orchestrated by Congress Party members after the assassination of Indira Gandhi, are also part of this target demographic.
Phillip Goldberg, a popular spiritual counselor from the US, once stated in the Huffington Post, "I told people in India that most American Christians would be appalled if they knew what was being done by their overly aggressive brethren."
The vast network of these NGOs was recently highlighted when a US evangelist Allen Chau was reportedly killed by members of the Sentinelese tribe in India's Andaman and Nicobar islands after he attempted to "declare Jesus" to them.
So why is there hatred against the RSS, Narendra Modi and Tulsi Gabbard in the United States?
Interestingly the RSS/Janatha Party were opposed to Indira Gandhi and the Congress Party, and fought to protect Sikhs in the 1984 Anti-Sikh riots perpetrated by the Congress Party. Sikh intellectual and author of 'A History of the Sikhs', Khushwant Singh, credits members of the RSS with helping and protecting Sikhs who were being targeted by members of the Congress party during the 1984 Anti-Sikh Riots.
"RSS has played an honorable role in maintaining Hindu-Sikh unity before and after the murder of Indira Gandhi in Delhi and other places. It was the Congress leaders who instigated mobs in 1984 and got more than 3000 people killed. I must give due credit to RSS and the BJP for showing courage and protecting helpless Sikhs during those difficult days. No less a person than Atal Bihari Vajpayee himself intervened at a couple of places to help poor taxi drivers."
The hostility towards Narendra Modi started when he became the chief minister of the Indian state in Gujarat in 2001. He was the first prominent politician who called out the illegal forced religious conversions in India. There have been huge amounts of propaganda against Modi since then by western media and Indian media (which was part of 70 years of Pro Congress party establishment), including the debunked claim that Modi played a role in orchestrating the 2002 Gujarath Riots, which were started after a Muslim mob burned a train full of Hindu pilgrims, resulting in 59 deaths and hundreds of critical injuries.
He also introduced bills to counter religious conversion during his tenure, like the "Freedom of Religion" bill.
This decision landed him in a direct conflict with a powerful evangelical network around globe, especially when the Pope declared his goal to evangelize India in 1999. This coincided with the rise of the term "Hindu Nationalist" being used as propaganda to smear Modi.
The New York Times reported that the push to deny Modi a visa to the United States was largely led by American Evangelicals:U.S. Evangelicals, Indian Expats Teamed Up to Push Through Modi Visa Ban.
What about anti-Tulsi Gabbard propaganda?
Interestingly, Obama met Modi and wrote an oped equivalent to a love letter to Modi in Time magazine. There was no outrage or protests.
Tulsi Gabbard, who is a Hindu, poses a threat to Christian missionaries and Anti-India forces, as Hinduism is a big part of India. That's why you'll see Pieter Friedrich and Khalistani extremist Sikh groups seen protesting at her events because she met Modi once and supposedly received donations from Hindu Americans.
Pieter Friedrich's multiple goals include: converting of these "troubled" Sikhs into Christianity, spreading anti-Modi propaganda in order to support Christian missionaries' conversion goals, and propagating anti-Hindu conspiracies to enhance Hinduphobia in under-informed Americans.
Unfortunately, pro-Khalistani Sikhs are being used as pawns in this complex dynamic. We'll have to wait to see how extreme the "Khalistan Referendum 2020" will be.